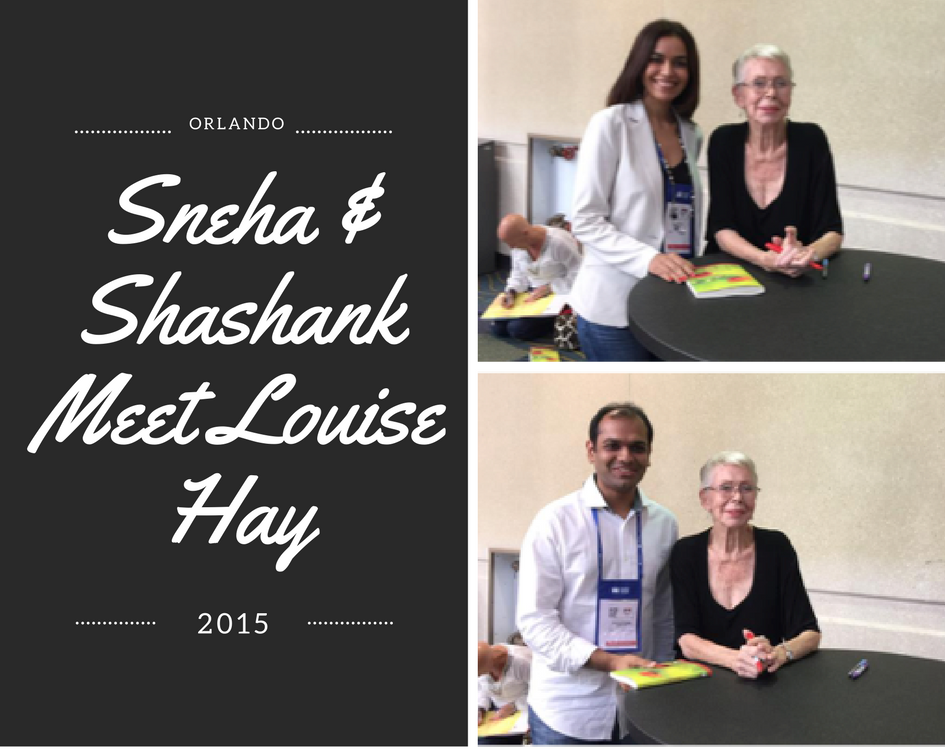 Heal Your Life - Train the Trainer
Workshop Leader Certification
Isra brings you the unique opportunity to become a Licensed Heal Your Life® Workshop Leader. This will enable you to lead intensely powerful transformation workshops, based on the internationally acclaimed philosophy of Louise Hay.
This Heal Your Life® Teacher Training program is authorized by Hay House, Inc. and approved by Louise Hay.
You will learn to conduct your own two day intensive workshops as well as fourteen different workshops to build on the work of Louise Hays best selling book You Can Heal Your Life. At the end of this transformational week you will depart with a deeper understanding of yourself, a certificate of completion, a vision for your work, and two complete course manuals along with all the audios and materials you need to immediately begin leading workshops and study groups.
This intensive Seven Day residential certification program is known to be an transformation experience, both for your personal growth as well as for developing the knowledge and skills you need for leading your own courses. You will receive training in conducting workshops, the mind/body connection, inner child work, releasing old patterns, developing intuition, meditation and visualization, presentation skills and marketing.
Eligibility: If you are familiar with the books of Louise Hay, are applying her ideas and principles in your own life with positive results, and have an enthusiastic desire to share this work with others, you are eligible to attend. Although a background in counseling or experience leading groups is helpful, it is not required.
This training program is licensed by Hay House, Inc and approved by Louise Hay
Residential Workshop Begins:
12 July, 2020 (Sunday) –  4:30 pm  
Residential Workshop Ends:
19 July, 2020 (Sunday) –  1:30 pm  
Location:
The Dukes Retreat
In the Valleys of Khandala
Pune Mumbai Road, Khandala, Lonavala 410 301, Maharashtra
https://www.dukesretreat.com
Luxurious rooms with a stunning view of the valley
Serenity. Peace. Introspection
The Heal Your Life Coach Training, which is an Advanced Workshop is schedule from 6-12 September 2020.
Click here for details of the Coach Training
How will the training enrich you?
On a personal level:

Experience many different techniques for transformation 

Make personal breakthroughs with new insights 
Welcome a new depth of self-love and acceptance 

Clear old patterns more fully 


On the professional level: 


Receive in-depth training with many different techniques 

Have opportunities for practicing your new skills 

Receive materials necessary for leading
Develop skills which will integrate into your existing career 

Who attends the training?
People from many different careers and backgrounds have attended the training: Corporate HR trainers, Life skills Trainers, massage therapists, counselors, hairdressers, yoga teachers, Reiki practitioners, hypnotherapists, social workers, home- makers.. and the list goes on!
Participants for whom it has been important to commit to helping people heal their lives.
If you are practicing mental and spiritual principles in your own life (from Louise Hays book, You Can Heal Your Life), experiencing positive results, and have a deep desire to be of service, you are eligible to attend this training.
"I have been to numerous leader workshops and seminars but all pale in comparison to the leadership I learned here. The healing that transpired within me and everyone in the room was simply amazing and our universe is a much better place for the teachings, guidance, wisdom and inspiration. It has been the most incredible week of my life."
– Jessica Smith
"This was absolutely life transforming with tools that can be utilized in all aspects of life and business. This gave me a whole new way of looking at life and totally empowered me to achieve my dreams."
– Georgia Polansky
"This workshop exceeded all my expectations. I felt that I can develop my skills as a workshop leader, in a loving, supportive, nurturing environment."
– Orly Amir
"The workshop far exceeded my expectations! I am walking away with tremendous tools to improve my life, as well as the lives of others!"
– Danette McGee
"I would recommend this training for anyone who is ready to heal their own deep emotional wounds. This training will provide you what you need to rediscover your true self and then how to pass it on to others in need."
– Dustin Ward
"Wonderful workshop for anyone in the helping profession. The training program is excellent!"
– Nicole Ashley
About Louise Hay & Heal Your Life
Louise L Hay's best-selling book, You Can Heal Your Life, has transformed the lives of millions of people worldwide.
Louise Hay's story is truly one of courage and triumph. Using the techniques described in Louise Hay's book (You Can Heal Your Life), Louise Hay transcended her abusive upbringing to create a life dedicated to helping others learn how to let go of limiting beliefs and create the life of their dreams!
Louise Hay then wrote her You Can Heal Your Life book (35 million copies sold worldwide), started Hay House, and began an AIDS support group in her living room that grew to 800 people meeting weekly in a West Hollywood gymnasium.
Louise Hay is an icon in the self-help movement. Her fundamental message, the importance of loving yourself, has transformed the lives of millions. In addition to 'You Can Heal Your Life', Louise has written several books, recorded audio CDs and DVDs, held transformational workshops and now filmed the 'You Can Heal Your Life' Movie, which will spread Louis's message even more. Since 1995, many people around the world have been trained to lead Heal Your Life® workshops. They in turn have helped many thousands of people make wonderful changes in their lives.
About Your Workshop Leaders
Sneha Shah
Sneha is a Consulting Psychologist with a double major in Psychology. She has a driving passion for creating a difference. She has received immense recognition for doing path-breaking workshops in companies across the world, at all levels of management, including Leadership Excellence, Critical Conversations, Personality Profiling, Team Architecture, Building High Impact Teams, Influencing Skills, Etiquette and many others.
Sneha is certified in Emotional Intelligence Profiling, Thomas DISC Profiling, FIRO-B, MBTI, Psycho-geometrics, Neuro-Linguistic Programming (NLP), Hypnosis and many others.
Sneha is a certified Heal Your Life Workshop Leader and Life Coach, trained in U.S.A. 
Shashank Gupta
Shashank Gupta is a dynamic entrepreneur who is a qualified engineer and an MBA from a premier institute. He is a powerful facilitator, having conducted several international programs in Switzerland, Russia, UK and USA. He specializes in programs such as, Conflict Resolution, Relationship Management, Action Centered Leadership & powerful Train-The-Trainer Programs.
He is a qualified `Executive Coach for Peak Performance', Malaysia, Transactional Analysis Practitioner, Neuro-Linguistic Programming (NLP), Belbin Team Role Assessment, Psycho-Geometrics and others. He is also a Certified to use John Adair's Action Centered Leadership- UK
Shashank is a certified Heal Your Life Workshop Leader and Life Coach, U.S.A
Sneha & Shashank are Internationally Certified Heal Your Life Teachers. They are authorized and licensed to conduct the Heal Your Life Workshop Leader Certification (7 Days – July 12-19), The Heal Your Life Coach Training (6 Days – September 6 – 12) and the Heal Your Life Business Training (5 Days). They are also the Directors of Heal Your Life Operations in India.
Along with Dr Patricia Crane & Rick Nichols, Sneha & Shashank have pioneered the Heal Your Life Business Training (Managing with Heart & Mind). This workshop has already been conducted in  Thailand, USA, Mexico, Serbia, Italy, Canada & UK.
INR 1,50,000 + taxes 
For registration before 8 May (Friday)
INR 1,60,000 + taxes
For registration before 12 June (Friday)
INR 1,70,000 + taxes
For registration after 12 June (Friday) will depend on availability of rooms at venue and subject to approval by organisers
* Optional: For Single Occupancy – INR 32,000 + taxes extra
Excluding:
Indian Government Tax – 18% GST
Travel to and from the venue
License Fees: Every year a 99$ license fee is payable to Heart Inspired Presentations for use of Louise Hay copyright material and to be listed on the websites and MANY more benefits. You can conduct 'Heal Your Life' workshops only if you are licensed. The first license fees is due on 16 July 2020. First Year Licensee fees in Mandatory.
Including:
Seven Day Training

Lodging (double occupancy) at the serene Dukes Retreat, in the Valleys of Khandala ( 7 Nights)

All breakfasts, Lunches, High Teas and Dinners

Two manuals with complete scripts for a "Love Yourself, Heal Your Life" 2 Day Workshop and for a 10 session workshop

We also go over how to offer short workshops (like Inner Child or the Mind/Body connection) so you can offer up to FOURTEEN different workshops

Handouts, audios, marketing materials, flyers, that go with the workshops

Sessions on promotions and marketing

Follow-up by phone and email, after the course

Being a part of a Global Heal Your Life Community

You will receive inspirational updates and monthly affirmations by e-mail, plus have access to teachers-only pages on the Heal Your Life Global & India website

Once licensed, you will be listed on the Heal Your Life Global & India website
Payment Plans
Deposit for blocking your seat(Instalment 1):
INR 45,000/-
(Note- this is non-refundable/non-transferable due to all the expenses we incur for organising the training.)
Additional Payable by 8 May (Instalment 2):
INR 70,000 /-
Final fees to be paid latest by 12 June (Instalment 3)
Due to the special nature of the program, the above payment plan must be adhered to. Unfortunately, we will not be able to make exceptions
All payments must be made latest by 12 June
Submitting PAN card is mandatory 
Please submit any cancellation requests in writing. If you cancel six weeks before the training begins, all but INR 60,000/- is refundable. No refunds are possible after that unless we find someone to take your place in the program. If someone is available, all will be refunded except INR 85,000/-
Changing Courses: Transferring to another course or course date will not be permitted.
1. Courier Cheque at Isra Corporate Office:
Isra,
62, 'C' Wing,
Mittal Court,
Nariman Point,
Mumbai, India – 400021
Cheque in the name of  'Isra'
2. Transfer Funds in Bank Account
Name of Account Holder: Isra
Name of Bank: IDBI Bank Ltd. 
Bank Account Number: 019102000019062
Bank NEFT IFSC Code: IBKL0000019
Type of Account: Current Account
3. Online Payment of Funds
Can be done using Credit Card/Debit Card on www.isra.co.in
Note: All online payments will be subject to 1.5% Convenience Charge by payment gateway
 Call:
+91 98214-24251
+91 98199-11197
Email:
info@isra.co.in
mail.isra@gmail.com