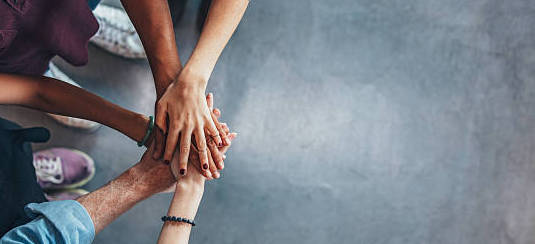 Workshop On Consciously Creating Happy & Healthy Relationships
Relationships serve as phenomenal teachers in our life. They challenge us and they can also encourage us to open our hearts, learn, love and connect in a much deeper way.
Often, relationships cause conflict, negative emotions, hurt, judgement and insecurity. As we can uncover why this is happening and discover the powerful insights from these experiences, we create new levels of connection like never before.
This is the beginning of transforming our relationships. Fortunately, it's possible and easy for you to develop these skills, which will enable you to create and sustain secure, successful, long-lasting personal & professional relationships.
Date: 1st (Sun) December, 2019
Time: 9 am to 6 pm
Venue: ISRA Training Studio, Tardeo, Mumbai
Max Participants: 12 
-Explore Different Types of Relationships
-Understand the Relationship Grid  
-Recognise the Cycle of Hurt
-Reaction Patterns of Anger & Withdrawal
-The 'Should's' Trap & How to Step Out of It
-Identify Communication Breakdowns   
-Transform Your Communication
-Formula for Joyous Relationships
About Your Workshop Leaders
Sneha Shah
Sneha is a Consulting Psychologist with a double major in Psychology. She has a driving passion for creating a difference. She has received immense recognition for doing path-breaking workshops in companies across the world, at all levels of management, including Leadership Excellence, Critical Conversations, Personality Profiling, Team Architecture, Building High Impact Teams, Influencing Skills, Etiquette and many others.
Sneha is certified in Emotional Intelligence Profiling, Thomas DISC Profiling, FIRO-B, MBTI, Psycho-geometrics, Neuro-Linguistic Programming (NLP), Hypnosis and many others.
Sneha is a certified Heal Your Life Workshop Leader and Life Coach, trained in U.S.A. 
Shashank Gupta
Shashank Gupta is a dynamic entrepreneur who is a qualified engineer and an MBA from a premier institute. He is a powerful facilitator, having conducted several international programs in Switzerland, Russia, UK and USA. He specializes in programs such as, Conflict Resolution, Relationship Management, Action Centered Leadership & powerful Train-The-Trainer Programs.
He is a qualified `Executive Coach for Peak Performance', Malaysia, Transactional Analysis Practitioner, Neuro-Linguistic Programming (NLP), Belbin Team Role Assessment, Psycho-Geometrics and others. He is also a Certified to use John Adair's Action Centered Leadership- UK
Shashank is a certified Heal Your Life Workshop Leader and Life Coach, U.S.A
Sneha & Shashank are Internationally Certified in different concepts and have also conducted several workshops in 8 countries across the world. 
Testimonials - ISRA Workshops
"It has been a good experience of learning, evaluating and adding value to my relationships, in day to day living."
-Elvira Fernandes (Analyst- HB Fuller)

"Very fruitful learning. Have learnt to resolve difficult situations effectively. Both trainers are a GREAT TEAM and show great passion for their work."
-Arun Rawat (Entrepreneur – Print Services)

"So much insight into Emotions & Relationships. Uncovered things that have been locked away for years & empowered to change them."
Cassie Prouty – USA
"Thank you Shashank & Sneha for this amazing workshop! The content & execution was extremely powerful. I would strongly recommend it to everyone who want to take their life to the next level."
-Dr. Nirmal Raut, Oncologist.

"Conducted an incredibly powerful workshop that has given me the confidence to make change and trust myself."
-Denise Palmer – USA

"Very insightful. Got to know about myself and people. Gave me tools to work on areas that I lack"
-George Thomas (HR – Jet Airways)
Investment
Rs 5,900/- for registrations before 29 November 2019
Rs. 6,300/- for registrations after 29 November 2019 
Inclusive of certificate of participation, training material & box lunch
Maximum Participants: 12
Isra Membership:  Attended more than 2 workshops with Isra before?  Just confirm your email id/cell number,   and you are eligible for a 10% discount. Contact  info@isra.co.in for registration link
Cancellation/Rescheduling: We understand change of plans. If you do decide to cancel/reschedule your participation, we will be happy to adjust 50% of your fees for any future workshop you decide to attend.
1. Online Payment of Funds:
Pay now using Debit/Credit Card or Online Banking: Click here
2. Courier Cheque at Isra Corporate Office:
Contact info@isra.co.in
 Call:
+91 98214-24251
+91 98199-11197
Email:
info@isra.co.in
mail.isra@gmail.com